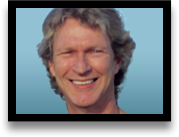 Tim
Born in Kansas, Tim spent his childhood in New Mexico and New Orleans. Throughout his teens, Tim turned to art to earn extra spending money. "My mother and grandmother were two very crafty ladies," says Tim. "They encouraged me to use my natural abilities to help them with their projects-drawing and painting on bed linens." With his passion for art already awakened, by the time he was in junior high school, Tim had produced two sculptures that were accepted and sold in a New Orleans French Quarter Art Exhibit.


After earning a Bachelor of Arts degree in commercial art from the University of Louisiana, Tim spent a career working as a graphic designer for advertising agencies, private contractors, and even NASA. But when his father passed away in 1986, everything changed.

"I felt driven to do a painting of him," says Tim. "Even though I had not learned to paint in school, the determination to paint my father outweighed my lack of knowledge." Motivated by the success of this first, crucial painting, Tim went on to master his skills.

"I have spent years praying for this opportunity," says Tim. " I'm earning a living doing what I have always felt I was put on this earth to do- and that is paint."

Tim lives and paints in Georgia.
Read full bio